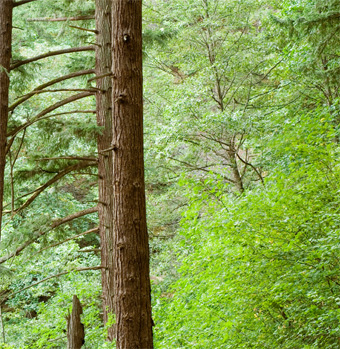 MistOral Spray III™ is a newly formulated treatment spray containing hydrogen peroxide and other potent anti-microbials. This new formula is designed to target more serious oral conditions such as periodontal disease, gingivitis, and tooth decay while creating a climate that is favorable to good health. An additional bonus is the spray's ability to sweeten breath and add whitening power to your dental regimen.
MistOral Spray III™ is the only product on the market that uses 35% food grade hydrogen peroxide that is both safe and effective. Another key ingredient, green tea, is an epidemiological wonder that reduces the risk of various cancers (including lung and mouth), and is cardio- and neuro-protective. Green tea extract has been found to strongly inhibit periodontal causing bacterium, porphyromonas, and decay-causing bacteria. Lipoic acid, another potent antioxidant, helps to rid the body and mouth of toxins and act as a chelator of toxic metals such as cadmium, lead, and mercury often used in dental fillings. Camu camu, another important ingredient acts as an astringent, antioxidant, and anti-inflammatory that can strengthen blood vessels and is readily absorbed in the mouth.
MistOral Spray III™ also contains vitamin K, which acts as a therapy for bleeding gums, tooth preservation, and is a gum support facilitator. The powerful combination of echinacea/chaparral/pau d'arco along with myrrh oil kills the bacteria that are the root cause of gum disease, and is also known to tighten loose teeth.
Two new ingredients have been added to MistOral Spray III™, folic acid and peelu, making it an even more potent dental hygiene formula. A number of studies demonstrate that folic acid is highly effective in preserving gum tissue and reducing the possibility of gingivitis and periodontitis. Peelu, an extract of the Peelu tree, is found in Asian and Middle Eastern countries and has been used for centuries for complete dental hygiene. Peelu is 100% non-abrasive and is made up of vegetable fibers that whiten, clean and protect teeth and gums. The combination of these and other natural ingredients make MistOral Spray III™ a complete dental prevention and treatment therapy. Its compact size allows for easy carrying when away from home.
Spray 2 times on gums and teeth, then carefully rinse your mouth with the product.
Precautions: Do not exceed the recommended daily dose. This product is a nutritional supplement and should not replace a varied, balanced diet. Keep out of childrens' reach. Store away from direct light, heat and humidity. As with any nutritional supplement, you should consult a health professional before taking this product if you are pregnant, breastfeeding or have a health problem.