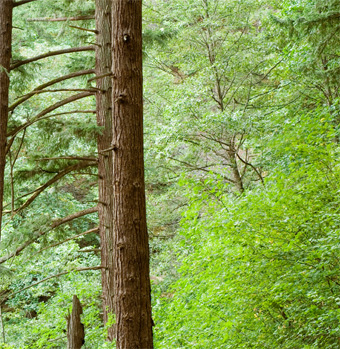 At least 15% of the population suffers, to varying degrees, from chronic or seasonal allergies caused by an immune system that over-reacts to allergens. Allopathic drugs often cause side-effects such as nervous tension, fatigue, headaches or drowsiness. Existing homoeopathic or nutritional formulations are not that effective and lack credibility.
Aller-7® is a specific, standardized and patented blend of seven phytonutrients - Phyllantus emblica (fruit), Terminalia chebula (fruit), Terminalia bellerica (fruit), Albizia lebbeck (bark), Zingiber officinale (tuber), Piper longum (fruit) and Piper nigrum (fruit) providing standardized levels of polyphenols, glycosides, piperine, gallic acid, chebulic acid, ellagic acid and gingerols. It has been the subject of extensive in vitro, animal and clinical studies. More than 50 plant extracts have been evaluated and tested over almost 10 years, in many different combinations, before arriving at this Aller-7® formulation which has been granted US patent n° 6,730,332. Clinical studies have shown that Aller-7®:
¤ supports immune and respiratory health, all year round including periods of seasonal allergies;
¤ supports anti-histamine, anti-inflammatory and anti-spasmodic activity;
¤ promotes decongestion of the airways and normal breathing;
¤ stabilizes mastocytes (or mast cells), the main histamine reservoirs, which directly promotes respiratory health;
¤ inhibits the activity of trypsin, a marker of degranulation of mast cells, and that of the inflammatory enzyme hyaluronidase, and promotes the activity of anti-5-hydroxytryptamine
¤ improves symptoms of allergic rhinitis (watery eyes, nasal congestion, discharge); neutralizes free radicals which compromise respiratory and immune systems;
¤ Aller-7® has been the subject of phase I and phase II clinical studies which have shown it is non-toxic and safe to use. In addition, in a multi-centre, 12-week study involving 574 subjects, 59-78% of them showed significant improvements. In short, no nutritional supplement or natural remedy promotes respiratory health like Aller-7® !
Take one vegetarian capsule twice a day, preferably with meals.
During periods of seasonal discomfort or susceptibility to respiratory allergens, take two capsules twice a day.
Precautions: Do not exceed the recommended daily dose. This product is a nutritional supplement and should not replace a varied, balanced diet. Keep out of childrens' reach. Store away from direct light, heat and humidity. As with any nutritional supplement, you should consult a health professional before taking this product if you are pregnant, breastfeeding or have a health problem.