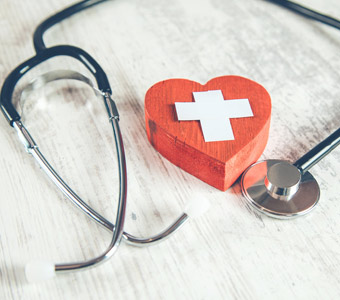 Ubiquinol 100mg is neither competing with nor replacing coenzyme Q10 - it is simply coenzyme Q10 in its reduced form - one that's better absorbed and assimilated and more resistant to oxidation.

¤ Compared with previous forms of coenzyme Q10, the H2 form offered here is eight times more bioavailable and thus allows higher blood concentrations to be achieved at lower doses.

¤ This unique new 100 mg dose avoids the need for repeat doses and is more suitable for older individuals. It does not contain titanium dioxide.

¤ It is a key nutrient for protecting the heart, brain and red blood cells.

¤ It acts as a neuro-protector and supports energy metabolism at a mitochondrial, cardiac muscle and brain tissue level. Ubiquinol actually helps the mitochondria to convert fats and sugars into adenosine triphosphate, the body's main source of energy. < br>
¤ It has a protective effect on red blood cells, helping in particular to maintain levels during long-term treatment with statins.

Indications for ubiquinol 100 mg

¤ Acts as an energy activator and generator in the mitochondria.

¤ Reduces fatigue during intensive sports activity or exercise tests. Protects cardiovascular health in general, as well as healthy cell function.

¤ Combats some of the unwelcome side effects of cholesterol-lowering statin drugs. Statins can actually cause ubiquinol levels to drop, leading to accelerated cell depletion and ageing (the heart and brain are particularly big consumers of energy).

Other properties noted in research and literature include the following : :

¤ Ubiquinol helps combat nicotine addiction and stress.

¤ Ubiquinol improves respiratory enzymes, hence its effect on stamina and recovery.

¤ Ubiquinol constitutes an adjunct treatment for periodontosis

¤ Ubiquinol boosts and maximises the action of certain nutrients with which it can be combined, in particular: vitamin C, tocotrienols and carotenoids such as astaxanthin.

Fibre should not be taken at the same time as ubiquinol as it reduces its absorption ; combining it with a small amount of fat, however, (oil, butter, vitamin D) is recommended.
Adults. Take one or two softgels a day with a meal containing fat (butter or cheese) but avoid consuming fibre at the same time.
Each softgel contains 100 mg ubiquinol. Warning : contains soy lecithin.
Precautions: Do not exceed the recommended daily dose. This product is a nutritional supplement and should not replace a varied, balanced diet. Keep out of childrens' reach. Store away from direct light, heat and humidity. As with any nutritional supplement, you should consult a health professional before taking this product if you are pregnant, breastfeeding or have a health problem.