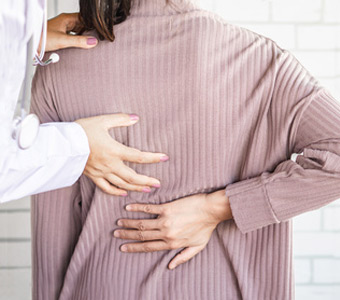 Together with oxidation and glycation, inflammation is one of the three basic mechanisms of ageing. Chronic inflammation is the source of many degenerative disorders and is characteristic of an ageing body. It is therefore a good idea to avoid it. Supplementation is a more effective option than drugs and does not have the latter's side-effects

¤ New InflaRelief Formula combines even more natural and powerful nutrients (12 instead of 9) than before (with a higher daily dose). Together, they provide the body with an effective and polymorphic response to the inflammatory process in its many forms.

¤ Perluxan® is a standardised hop cone extract. Its alpha acids are powerful inhibitors of pain-inducing chemicals. Unlike the whole hop plant, this particular extract has no oestrogenic or sedative effects.

¤ Standardised nettle extract has scientifically-supported pain-relief and anti-inflammatory properties.

¤ Cat's claw extract (Uncaria tomentosa), standardised in oxindole alkaloids, has regenerative and anti-inflammatory properties that benefit the joints in particular; it is also a potent stimulant of the immune system.

¤ "C3 Complex" curcuma extract contains 95% curcuminoids which are antioxidant, anti-inflammatory and Cox-2 inhibitors.

¤ Tulsi is a plant that has been used in Tibetan medicine for thousands of years. It has wide-ranging properties relating to anything from simple physical and mental weakness to acute stress, depression and many inflammation-related processes, both acute and chronic.

¤ Bromelain, a pineapple-derived proteolytic enzyme complex, is generally used for digestive inflammation problems and oedema, and to prevent blood clots which can affect the cardiovascular system.

¤ Ginger root extract, standardised in gingerols and shogaols, controls inflammation-mediators by inhibiting pro-inflammatory enzymes Cox 1 and 2 and lipoxygenase. This extract specifically benefits joints such as the hips and knees.

¤ Quercetin is a natural, antioxidant flavonol and polyvalent reliever, used particularly for respiratory and digestive allergies.

¤ Rutin, extracted from the aromatic shrub Ruta graveolens, has antioxidant and anti-inflammatory effects; it is vasoprotective and antithrombotic.

¤ Rosemary has rosmarinic acid with potent tissue-protective, antioxidant, anti-inflammatory and anti-allergy properties.

¤ 5-Loxin®, a specific extract of Boswellia serrata, provides 30% acetyl-keto-beta-boswellic acid (AKBA); a potent anti-inflammatory, it is as effective as some drugs, and is particularly good for degenerative joint disorders.

¤ Bioperine®, a black pepper extract standardised in piperine, has anti-inflammatory properties itself and also makes other ingredients more active enhancing their absorption and bioavailability.

With its combination of ingredients and wide spectrum action, InflaRelief Formula is an original, polyvalent and powerful formulation that effectively combats and neutralises the many mechanisms of inflammation - the 'silent enemy'.
Adults. Take 6 vegetarian capsules a day, spread over two or three doses or as advised by your therapist.
Precautions: Do not exceed the recommended daily dose. This product is a nutritional supplement and should not replace a varied, balanced diet. Keep out of childrens' reach. Store away from direct light, heat and humidity. As with any nutritional supplement, you should consult a health professional before taking this product if you are pregnant, breastfeeding or have a health problem.