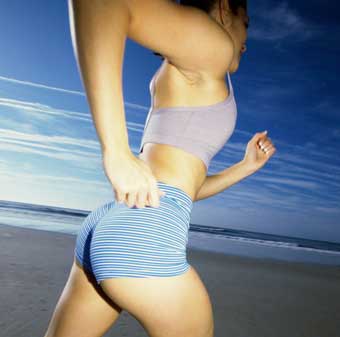 Pre-Workout Formula is designed for regular gym-goers but its synergistic ingredients make it equally suitable for anyone looking for a simple, natural way to maximise their energy levels and improve their stamina.

¤ Sustamine™ is an exclusive, proprietary peptide that combines L-glutamine and L-alanine to produce an ingredient that is significantly more active than glutamine on its own. Sustamine™ enables thorough rehydration and faster recovery post-exercise. It increases electrolyte absorption and stimulates glycogen synthesis which benefits muscle protein. It is pure, natural and anti-allergenic.

¤ Micronized creatine is the most popular supplement among athletes for increasing strength and endurance. Its ultra-fine texture means it is absorbed particularly rapidly in the gut before being circulated in the blood and transported directly to the muscles. The micronization process shrinks the molecule size into much finer particles than those in creatine monohydrate. Increased penetration and solubility enables micronized creatine to significantly increase muscle mass, and at the same time, support faster tissue regeneration during recovery and reduce fatigue.

¤ Calcium pyruvate is found naturally in the body. It is involved in the Krebs cycle; as a marker of consumption and conversion of sugars and starch, it plays an important role in converting foods into energy. The calcium form is superior to the sodium or potassium forms: as a stabilising agent, calcium attracts less water than sodium or potassium. Calcium pyruvate also helps in stabilising weight and increasing energy metabolism.

¤ Dimagnesium malate, a propriety form of magnesium, helps eliminate toxins such as aluminium. It does not react with stomach acids or upset the digestive system as can be the case with other magnesium salts. The body contains significant levels of dimagnesium malate – it is involved in a number of reactions such as coagulation, muscle relaxation and production of ATP, the body's essential energy molecule. It is an excellent source of energy for the muscles during exercise.

¤ N-acetyl tyrosine is a highly-absorbed and bioavailable form of the amino acid L-tyrosine which is converted into two essential neuro-mediators: dopamine, vital for well-being, and noradrenalin, a natural stimulant. It combats stress during exercise and helps regulate energy expenditure when the body is stimulated.

¤ Acetyl L-carnitine taurinate is a new molecule that combines acetyl L-carnitine with taurine, an amino acid known for its ability to stabilise cell membranes, counter toxins and protect the cardiovascular system. Acetyl L-carnitine's absorption is increased by the addition of taurine which improves the body's use of fats and carbohydrates. Acetyl L-carnitine taurinate also combats lactic acid formation in the muscles, resulting in greater reserves of glycogen and improved endurance during prolonged exercise.

¤ Anhydrous caffeine is beneficial both for cognitive function as well as for increasing physical performance during sporting events or prolonged exercise. Anhydrous caffeine is an antagonist of adenosine receptors and regulates receptors of vascular and nervous tissue in the brain. It is a safe, effective and non-doping adjuvant.
Adults. Take 6 capsules one hour before training.
Precautions: Do not exceed the recommended daily dose. This product is a nutritional supplement and should not replace a varied, balanced diet. Keep out of childrens' reach. Store away from direct light, heat and humidity. As with any nutritional supplement, you should consult a health professional before taking this product if you are pregnant, breastfeeding or have a health problem.