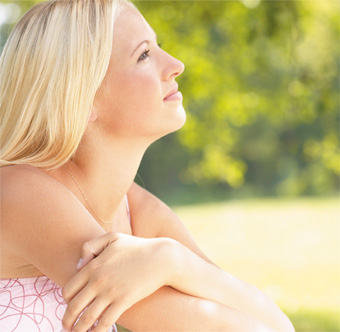 Total Carnit contains a comprehensive blend of the different forms of carnitine : L-carnitine fumarate, acetyl-L carnitine arginate, glycine propionyl-L-carnitine and L-carnitine taurinate. This blend has been specially formulated to enable carnitine's positive effects to benefit different types of body tissue including skeletal and cardiac muscle, as well as mitochondrial function in the brain, nerves, heart, liver and sperm where carnitine in its various forms is involved in metabolising fatty acids into energy.

¤ Fumarate, or fumaric acid, is naturally present in the body where as a component of the Krebs cycle (citric acid cycle), it plays a key role in energy production. Combining fumaric acid with L-carnitine to form L-carnitine fumarate provides twice the support for stimulating cardiac and skeletal muscle.

¤ Acetyl-L carnitine arginate is a patented form of carnitine. Studies suggest it promotes neurite growth thus facilitating cerebral nerve cell communication.

¤ Glycine propionyl-L-carnitine is also a patented form of carnitine, molecularly bonded to glycine, a precursor to carnitine biosynthesis. This form of carnitine offers multiple benefits; in particular, it stimulates metabolism, has antioxidant effects and increases production of nitric oxide. It also encourages optimal blood flow and counteracts muscle fatigue by increasing glycogen energy stores.

¤ L-carnitine taurinate is a patented blend comprising one molecule of L-taurine and one of L-carnitine. This combination increases carnitine's bioavailability and offers a number of health benefits - including support for heart health and promoting normal levels of potassium in cardiac muscle.

Research suggests that in addition to their individual benefits, the various forms of carnitine have significant synergistic effects: taken together, they are considerably more effective than when taken separately.
Adults. Take 3 vegetarian capsules a day or as advised by your therapist.
Precautions: Do not exceed the recommended daily dose. This product is a nutritional supplement and should not replace a varied, balanced diet. Keep out of childrens' reach. Store away from direct light, heat and humidity. As with any nutritional supplement, you should consult a health professional before taking this product if you are pregnant, breastfeeding or have a health problem.