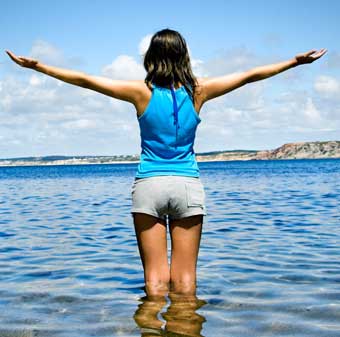 Metabolic Detox Formula is a powerful, comprehensive and sophisticated detox formulation of unprecedented complexity. It provides intensive regeneration of all the body's systems for eliminating toxins: the cells, intestines, liver, kidney, bladder and prostate.
Metabolic Detox Formula constitutes both a preliminary, and a complement, to effective nutritional supplementation. Most therapists recommend a detox period of varying length and intensity before starting supplementation, then selective or long-term use according to individual lifestyle.

Detoxification should take place at various levels :
1.at a general level, through supplementation with natural biological substances that affect metabolism and work at a cellular level: such as happens with calcium d-glutarate, sodium R-lipoate, dihydroquercertin (or taxifolin), N-acetyl cysteine and glutathione ;
2.by accelerating liver metabolism and reducing inflammation with plants such as silymarin, dandelion, curcuma root and artichoke leaf ;
3. by ensuring optimal function of the kidneys, bladder and prostate, supporting drainage with modified citrus pectin (Pectasol-C), burdock extract, barberry (Berberis vulgaris), Inositol hexaphosphate (or IP-6) and Crataeva nirvana, used for thousands of years in ayurvedic medicine for its effects on the bladder ;
4. by enabling excess fatty acids to be transported and eliminated. Choline, betaine, methionine and l-carnitine (an essential element for fat-burning and muscle energy production) all facilitate this process ;
5. by protecting the intestine wall from hyper-permeability and maintaining its integrity : this is the role of glutamine, an essential amino acid, which is crucial for maintaining cell wall function, and curcumin with 95% curcuminoids, an Indian pharmacopaeia extract that regulates the intestine and has an anti-inflammatory effect on intestinal and immune cells ;
6. by including catalysing elements such as zinc in its absorbable form (picolinate) ; vitamin B6 (pyridoxal 5 phosphate) or vitamin C (ascorbyl palmitate - the fat-soluble form of vitamin C) ; which act synergistically as assimilation and absorption cofactors of various constituents ;
7. by adding astaxanthin, a carotenoid derived from micro-algae, the potency of which has been highlighted in recent studies, which has anti-inflammatory, immunostimulant, cardioprotective and antioxidant properties ; it protects the skin from harmful UVA and UVB rays, and also protects the eyes and brain cells.

Metabolic Detox Formula provides natural and safe cleansing, designed to reduce and eliminate the toxic load on the body. This in turn will improve simultaneous or future absorption of other nutrients, thus optimising the benefits of supplementation and helping to increase well-being and longevity.
adults. Take three capsules in the morning and three in the evening, or as advised by your therapist.
Precautions: Do not exceed the recommended daily dose. This product is a nutritional supplement and should not replace a varied, balanced diet. Keep out of childrens' reach. Store away from direct light, heat and humidity. As with any nutritional supplement, you should consult a health professional before taking this product if you are pregnant, breastfeeding or have a health problem.