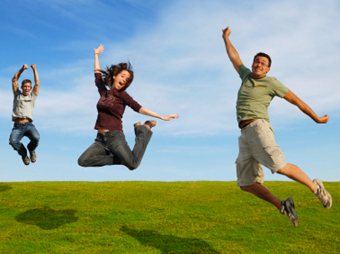 Illite Slim contains illite green clay which promotes food bolus digestion and thus reduces bloating and distension, gradually leading to a flatter stomach.

¤ Clay is a soft rock which is very rich in minerals and oligo-elements. Green clay's properties come from its remarkable absorbent powers and richness in silica, aluminium and mineral salts.

¤ The process of digesting food, particularly carbohydrate-rich food, is often accompanied by fermentation and gas. Excessive fermentation makes the abdomen distended. Once ingested, illite green clay combines with food, absorbing the gas and toxins present in the digestive tract, and easing intestinal discomfort. It encourages normal and complete fermentation of food, and as a result, suppresses the sensation of 'heaviness' which often follows a meal.

¤ Illite Slim does not make you thinner but it does restrict the abdominal distension which often occurs after eating a meal. Illite Slim is particularly recommended when following a diet rich in fermentable foods such as raw vegetables, fruit and fibre-rich foods … which all exacerbate bloating and distension.

¤ Illite Slim facilitates digestion, helps restrict bloating and distension, eases intestinal discomfort and reduces waistline fluctuations.
Each vegetarian capsule contains 350 mg illite green clay, which is known to promote food bolus digestion and thus reduce bloating and distension. Excipients : magnesium stearate, colloidal silicon
Take two vegetarian capsules with a large glass of water after each of your three main meals for a period of three weeks. Repeat as required.
Do not take at the same time as any medicines.
Precautions: Do not exceed the recommended daily dose. This product is a nutritional supplement and should not replace a varied, balanced diet. Keep out of childrens' reach. Store away from direct light, heat and humidity. As with any nutritional supplement, you should consult a health professional before taking this product if you are pregnant, breastfeeding or have a health problem.