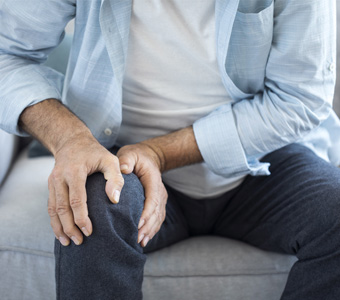 N-Acetyl Glucosamine is a muco-polysaccharide precursor of hyaluronic acid, an essential component of the synovial liquid which lubricates the joints. Many studies have shown that NAG helps the organism repair damaged cartilage, reduces inflammation and pain, and helps to restore mobility in the joints. NAG is much better absorbed by the oganism than simple glucosamine sulfate. NAG is used preferably together with .


"In itself, each of these two products are effective, but, together they can fulfil the expectations of millions of suffering patients: Chondroitin and Glucosamine are effective there where other products and surgery fail." "To be qualified as chondroprotective (i.e., which protects the cartilage), a substance must:

a) Favour macro-molecular synthesis of cartilage cells (glycosaminoglucanes, proteoglycanes, collagen, proteins, ARN and DNA),
b) Favour hyaluronic acid synthesis (the substance which gives the synovial liquid its viscosity and enables lubrication between the synovial membrane and cartilage).
c) Inhibit the enzymes responsible for macro-molecular damage of the cartilage cells.
d) Reinforce the mobility of clots, fibrins, lipids and cholesterol deposits in the articular inter-spaces and the blood vessels of the joints.
e) Relieve articular pain.
f) Reduce synovial inflammation.
Alone, no product or nutritional supplement can do all this....Clinical studies have shown that Glucosamine enables to attain objectives a), b), e) and f), whereas Chondroitin Sulphate enables to attain objectives a), c), d), e) and f). It is, therefore, because their effects overlap, that their association is so effective against arthrosis."
"Know, prevent, heal Arthrosis" by Dr. Jason Theodosakis, Editions de Fallois, Paris 1998
Take from 1 to 3 tablets per day with meals.
Each vegetarian capsule contains 500 mg of N-acetyl glucosamine.
Warning: Do not take if you have an allergy to shellfish.
Precautions: Do not exceed the recommended daily dose. This product is a nutritional supplement and should not replace a varied, balanced diet. Keep out of childrens' reach. Store away from direct light, heat and humidity. As with any nutritional supplement, you should consult a health professional before taking this product if you are pregnant, breastfeeding or have a health problem.