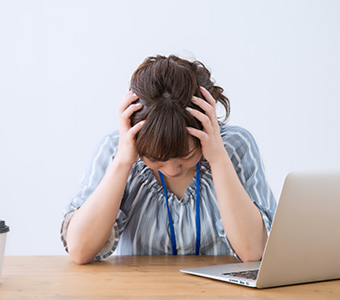 The nutrients in Neuro-nutrition Formula act in synergy to both protect the brain from age-associated damage, and to stimulate and regenerate cognitive function.

¤ Sodium R-lipoate, a sodium salt of R-lipoic acid, increases production of acetylcholine, an essential neurotransmitter deficient in the brains of Alzheimer's patients. Alpha-lipoic acid prevents cerebral ageing, improves memory, reverses cognitive dysfunction and protects against age-related neurodegeneration.

¤ DMAE (dimethylaminoethanol) is a precursor of acetylcholine. Supplementing with DMAE improves cognitive performance. Abnormalities in the cholinergic system play a part in the type of dementia seen in Parkinson's and Alzheimer's disease.

¤ N-acetyl-L-carnitine, the ester form of L-carnitine, prevents the effects of ageing on the brain and protects brain cells against oxidative damage. It increases production of acetylcholine. A number of studies have shown that supplementing with N-acetyl-L-carnitine:
- prevents cerebral ageing as well as the progress of cerebral disease;
- has beneficial effects in mild cognitive problems and Alzheimer's disease;
- improves memory and learning capacity;
- has a beneficial effect on mental function by stimulating membrane stability, energy production and nerve transmission.

¤ Phosphatidylcholine is essential for the fluidity and integrity of cell membranes. It rapidly crosses the blood-brain barrier and transports glucose into nerve cells. Studies show that phosphatidylcholine supplementation improves:
- behavioural and cognitive parameters in subjects with moderate to severe cognitive decline;
- depression, memory and behaviour in depressed elderly females;
- cognition in subjects with first-stage Alzheimer's disease.

¤ L-pyroglutamic acid is an amino acid found abundantly in the brain, blood and cerebro-spinal fluid. Research has demonstrated its ability to protect cerebral cells and to improve cognitive and learning function. It stimulates memory and concentration. The main way in which L-pyroglutamic acid exerts its protective effects is by regulating sodium-dependent transport of glutamate and eliminating excess glutamate from the brain. In fact, it plays an important role in the circulation of all amino acids in the brain.

¤ Vinpocetin increases blood circulation, oxygen metabolism and glucose absorption in cerebral cells. In cognitive tests, it has been shown to improve memory, concentration and attention. It has beneficial effects in subjects with mild to moderate dementia.

¤ Stress and depression can lead to memory problems. L-theanine easily crosses the blood-brain barrier, entering the brain and relieving stress. L-theanine affects the concentration of various neurotransmitters, and thus stimulates memory and learning capacity.

¤ GPC (glycerophosphacholine) encourages production of acetylcholine. Studies have shown that GPC stimulates:
- brain function through a number of different mechanisms;
- cognition in Alzheimer's sufferers, and that it stabilises and even reverses cognitive problems in the first stages of senile dementia.

¤ L-phenylalanine and L-tyrosine are essential precursors to the production of the catecholamines (dopamine, norepinephrine, epinephrine) which promote mental acuity and alertness. Raising levels by increasing those of their precursors can improve mood and behaviour and the ability to think and react more rapidly.
Take one capsule three times a day, or as advised by your therapist.
Precautions: Do not exceed the recommended daily dose. This product is a nutritional supplement and should not replace a varied, balanced diet. Keep out of childrens' reach. Store away from direct light, heat and humidity. As with any nutritional supplement, you should consult a health professional before taking this product if you are pregnant, breastfeeding or have a health problem.