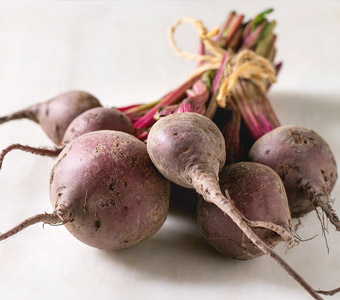 Short-chain fructo-oligosaccharides are obtained from sugar beet, by means of an enzyme produced by Aspergillus niger, a microscopic fungus widely used in the food industry. The effects of short-chain oligosaccharides have been demonstrated in over 150 scientific and medical studies, which have investigated the effects of daily consumption of 2.5 g.
¤ Fructo-oligosaccharides selectively nourish the bifidobacteria that benefit intestinal flora. A notable positive effect on the proliferation of these bacteria was observed at a dose of 2.5 g fructo-oligosaccharides a day, an effect which increased with doses up to 10 g a day. The bifidogenic effect is apparent after only four days of taking fructo-oligosaccharides.
¤ Fructo-oligosaccharides :
- improve digestive health :


- after 6 weeks' consumption, abdominal pain was reported to have decreased significantly. 96% of subjects observed a noticeable improvement in their digestion and 83% reported an improvement in their general well-being,
- taking 5 g fructo-oligosaccharides a day over six week reduced the intensity and occurrence of digestive problems, improving the digestion and quality of life of 105 volunteers with mild intestinal problems;

- promote a healthy colon and digestive system. Taking fructo-oligosaccharides stimulates production of short-chain fatty acids, particularly butyrate, the 'fuel' of the colon. By increasing butyrate levels from intestinal fermentation, fructo-oligosaccharides help maintain a healthy intestinal mucous membrane. They also have a tendency to reduce the colon's pH, linked to the production of short chain fatty acids. This decrease in pH helps maintain the colon in a healthy state ;
- a dose of 8 g a day has a beneficial effect on the lipid profile ;
- 10 g a day boosts magnesium and calcium absorption ; several studies have shown that it increases the absorption of isoflavones in food and improves bone mineral density.
¤ A number of studies have demonstrated a beneficial effect on the immune system, with a strengthening effect on the intestinal barrier and a reduction in potentially pathogenic bacteria in the intestinal system. By modulating intestinal flora and fermentation, they have a major effect on resistance to diseases such as cancer or inflammatory disorders. They
- reduce colonisation of the intestines by potentially pathogenic bacteria ;
- interact with the intestinal immune system ;
- modulate important cellular events in order to prevent cancer.
With a very similar structure to that of saccharose, fructo-oligosaccharides has the same sweet taste and texture. Their sweetening ability is around a third of that of saccharose but they have only 2 calories per gram, half that of sugar.
Informacje żywienioweFructo-Oligosaccharides
Daily serving: 10 g
Number of servings per bottle: 20
Quantity per serving
Actilight® (fructo-oligosaccharides)
10 g
Other ingredients: maltodextrin.
Each spoon contains 5 g of Actilight®. Actilight® - Syral, France.
Sposób stosowaniaFructo-Oligosaccharides
Adults. Use between 1/2 to 2 spoonfuls (2.5 g to 10 g) of fructo-oligosaccharides a day to sweeten food and drinks.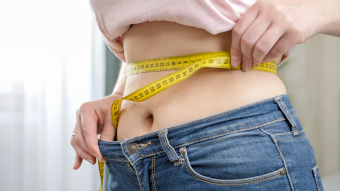 Scientific and medical journals are filled with articles on the activity and benefits of probiotics - their value to human health continues to generate optimism …
¤ Probiotics are living micro-organisms which, when consumed in sufficient quantities, produce systemic and digestive benefits. Among the many probiotic strains, the lactobacillus genus of bacteria is particularly well represented. Colonising the intestines and vagina, lactobacillus has various effects and in particular, can:
• relieve irritable bowel syndrome;
• restore the balance of microflora;
• reduce various types of diarrhoea;
• optimise the body's natural immune function ;
• protect against the flu virus;
• prevent colonisation of the gastric mucosa byHelicobacter pylori.
Lactobacillus gasseri
, a strain naturally present in human breast milk, is thus part of the group of micro-organisms that are essential for overall equilibrium. A recent discovery, however, has identified its potential in a completely different area - that of weight control.
¤ Indeed
Lactobacillus gasseri
represents a major new addition in a field where there is considerable cross-over between genetic and metabolic causes, low metabolic energy, cardiovascular disease and type 2 diabetes.
¤ A number of studies report that consumption of
Lactobacillus gasseri
promotes a reduction in abdominal adipose fat. A 12-week, double-blind Japanese study of 210 adults with abdominal adiposity clearly showed that Lactobacillus gasseri reduced BMI (Body Mass Index), waist and hip circumference, and abdominal fat mass by 8.5% in comparison with a control group where no such parameter changes were noted. However, the researchers also found that regular ingestion is necessary for such effects to endure.
¤ Research published in the journal
Nature
in 2006 had already indicated that microbial populations in the gut are different between lean and obese people and that when obese people lose weight, the composition of their microflora reverts back to that of individuals with a normal BMI, thus suggesting obesity may have a microbial component.
¤ Another study conducted on mice also demonstrated that consumption of
L. gasseri
not only reduced weight and body fat but also lowered blood glucose levels in animals with type 2 diabetes.
¤ The mice were divided into three groups - the first receiving a normal diet, the second a high-sucrose diet and the third the same high-sucrose diet but supplemented with
Lactobacillus gasseri
, for a period of 10 weeks.
¤ At the end of the study, it was shown that
L. gasseri
considerably reduced bodyweight and adipose tissue in the supplemented mice, and also had substantial 'anti-diabetes type 2' activity.
¤ Sub-cutaneous adipocytes are the major source of leptin and adiponectin. Leptin is an adipocyte hormone which controls weight by regulating food intake and energy output. Leptin concentration is closely linked with body fat percentage and higher serum levels are always found in obese individuals. According to this study, administration of
L. gasseri
suppressed increases in plasma leptin, suggesting that a reduction in weight and fat mass is associated with a decrease in serum leptin. Similar effects had already been observed in earlier studies.
Finally, GLUT4 is one of the main transporters of glucose in skeletal muscle and adipose tissue. Increased expression of the GLUT4 gene in adipose tissue is known to improve the insulin resistance associated with type 2 diabetes. In this study,
L. gasseri
significantly increased expression of the GLUT4 gene in adipose tissue. In addition, insulin levels fell significantly. Given that in pre-diabetic states, increases in blood glucose stimulate the secretion of insulin, and that hyperinsulinaemia is frequently accompanied by obesity, consumption of
L. gasseri
would appear to help reduce insulin resistance and thus improve pre-diabetic states.
¤ These results therefore suggest that:
• the anti-obesity effect of L. gasseri can be attributed to the blocking of leptin;
• the anti-diabetes activity of L. gasseri can be attributed to elevated GLUT4 levels and reduced insulin levels.
¤ In summary, the probiotic
L. gasseri
helps reduce bodyweight and adiposity by lowering levels of leptin and insulin, suggesting that it may facilitate treatment of metabolic syndrome.
¤ The fact that Lactobacillus gasseri is easy to take, totally safe, with benefits both for the digestive system and for weight control, makes it a 'must-take' daily supplement.
Alongside the strain Lactobacillus gasseri, other probiotic bacteria may be of interest for their protective effects. They include the patented strain , recognised for its immune-stimulant properties, and , indicated for intestinal problems such as diarrhoea.
As probiotics are particularly vulnerable to stomach acids, Lactobacillus gasseri comes in DR Caps™ - gastro-resistant capsules - to ensure optimal delivery of six billion micro-organisms a day.
Informacje żywienioweLactobacillus gasseri
Daily dose : 2 capsules
Number of doses per pack : 30
Amount per dose
Lactobacillus gasseri (6 billion micro-organisms)
200 mg
Other ingredients : Acacia gum, rice bran.
Sposób stosowaniaLactobacillus gasseri
Adults. Take 2 capsules a day.
Each capsule contains 100 mg de Lactobacillus gasseri (3 billion micro-organisms).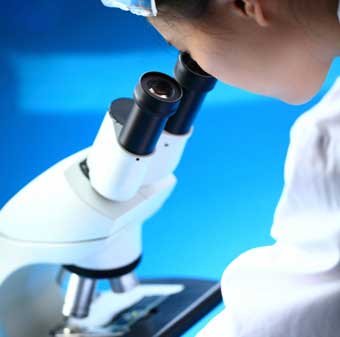 Probio Forte© – optymalny zestaw probiotyków
Probio Forte© to mieszanka probiotyków dostarczająca w jednej kapsułce 8 miliardów mikroorganizmów należących do pięciu różnych szczepów i stanowiących uzupełnienie bakterii mlekowych.
¤ Probiotyki to żywe mikroorganizmy. Jeśli przyjmuje się je w odpowiedniej ilości, wpływają korzystnie na zdrowie, zwiększając równowagę mikroflory jelitowej. Zdrowy układ żołądkowo-jelitowy, wytwarzający odpowiednią ilość śluzu i zawierający właściwe kolonie bakterii, przeciwdziała atakowi bakterii patogennych oraz uogólnieniu stanu zapalnego i oddziałuje na mechanizmy chorobotwórcze.
Probio Forte© – środek wspomagający odporność układu jelitowego
¤ Probiotyki pomagają przywracać integralność błony śluzowej oraz równowagę mikroflory. Zazwyczaj oddziałują na układ odpornościowy, stymulując sporą część jego elementów biorących udział w osłanianiu i zapewnianiu integralności komórek jelit, a także wzmacniając reakcję immunologiczną w obliczu niektórych infekcji.
Badania wykazały, że probiotyki:
- mają wpływ na biegunkę zakaźną wywołaną wirusami lub bakteriami. U dzieci przeciwdziałają jej i skracają czas trwania lub natężenie objawów, także w przypadku biegunek rotawirusowych. W niektórych przypadkach zapobiegają biegunce podróżnych lub łagodzą jej przebieg;
- przeciwdziałają biegunce wywołanej antybiotykoterapią lub łagodzą jej przebieg;
- mogą zmniejszać nietolerancję laktozy, sprzyjając przekształcaniu laktozy w kwas mlekowy;
- w niektórych przypadkach zapobiegają zagnieżdżeniu się w błonie śluzowej żołądka bakterii Helicobacter pylori; w połączeniu z terapią farmakologiczną pomagają leczyć infekcje;
- u pacjentów o obniżonej odporności, na przykład nosicieli wirusa HIV, wzmacniają układ odpornościowy i zmniejszają częstotliwość biegunek;
- zmniejszają ryzyko wystąpienia raka jelita grubego: w niektórych grupach populacyjnych spożywających duże ilości fermentowanych produktów mlecznych zaobserwowano mniejszy odsetek przypadków raka jelita grubego;
- łagodzą przebieg chorób jelit o podłożu zapalnym;
- pomagają przeciwdziałać nawrotom wrzodziejącego zapalenia jelita grubego;
- stymulując odporność układu jelitowego, wykazują działanie immunomodulujące;
- stosowane przez kobiety w ciąży zdają się zmniejszać ryzyko wystąpienia wyprysków atopowych i innych dziecięcych chorób alergicznych;
- u dzieci cierpiących na alergie mogą zmniejszać nasilenie objawów oraz częstotliwość ich nawrotów;
- zwiększają odpowiedź immunologiczną na szczepienia;
- wzmacniają osłabiony układ odpornościowy osób starszych i skracają czas trwania infekcji zimowych;
- wykazują działanie hipocholesterolemiczne: u zwierząt mogą obniżać poziom cholesterolu nawet o 22%;
- działają korzystnie w przypadku grzybicy pochwy.
Być może zainteresują Państwa także inne szczepy probiotyczne wpływające korzystnie na mikroflorę jelit i zdrowie układu krążenia. Oto nasze zoptymalizowane formuły oraz .
Informacje żywienioweProbio Forte™
Dzienna dawka: 1 kapsułka DR Caps©
Liczba dawek w opakowaniu: 60
Ilość w 1 dawce
Bifidobacterium lactis BL 2211
1,6 x 109 CFU
Lactobacillus acidophilus NCFM BL 2027
1,6 x 109 CFU
Lactobacillus casei BL 2401
1,6 x 109 CFU
Lactobacillus plantarum BL 2203
1,6 x 109 CFU
Lactobacillus lactis 2618
1,6 x 109 CFU
Pozostałe składniki: skrobia kukurydziana, inulina z cykorii, stearynian magnezu
Każda kapsułka roślinna zawiera 8 miliardów mikroorganizmów.
Sposób stosowaniaProbio Forte™
Stosować jedną kapsułkę DR Caps© dziennie, najlepiej na czczo.
Choć nasz preparat Probio Forte© nie zmienia właściwości w temperaturze pokojowej 20°C, po otwarciu należy przechowywać go w lodówce.