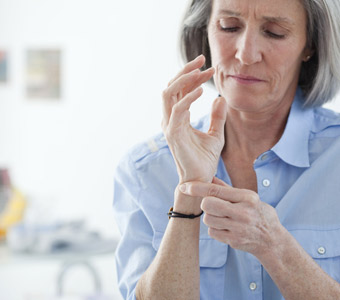 Joint Support Formula combines some of the most scientifically-recognized ingredients for supporting joint health.

¤ Glucosamine sulphate is similar to the substance produced naturally by chondrocytes. The body uses glucosamine supplements to produce proteoglycans and glycosaminoglycans in the cartilage matrix. In arthritis, production of glucosamine sulphate diminishes and becomes inadequate. By blocking certain mechanisms, glucosamine delays the disease's progress and relieves its symptoms.

¤ Chondroitin sulphate is a major component of cartilage, attracting water into the matrix and stimulating cartilage production. It also appears to prevent enzyme degradation of cartilage and delay the progress of cartilage degeneration.

¤ Methyl-sulfonyl-methane (MSM) is a sulphur compound. Arthritic joints are deficient in sulphur, but deterioration slows following MSM supplementation. A natural lubricant, MSM promotes joint health. Research suggests that combining MSM with glucosamine has a greater protective effect on the joints and bones than either substance taken separately. Supplementation with MSM and glucosamine has been shown to reduce pain and inflammation in patients with moderate joint discomfort.

¤ Hyaluronic acid restores synovial fluid, improves viscoelasticity and has beneficial effects on the biosynthesis and degradation of cartilage, as well as having anti-inflammatory and analgesic effects.

¤ Epidemiological studies suggest that incidence of arthritis is associated with boron intake. In areas where intake is 1mg or lower, incidence of arthritis is estimated to be between 20% and 70%, compared with between 0% and 10% where consumption is 3-10mg. Daily supplementation with 6 mg boron was shown to relieve subjective symptoms (pain, freedom of movement) in 50% of subjects, compared with only 10% in a placebo group. Calcium fructoborate is the best-absorbed form of boron.

¤ Vitamin C helps lower C-reactive protein, a marker of inflammation (inflammatory cytokines destroy joint cartilage and synovial fluid). Higher vitamin C intake also appears to reduce the risk of gout (the formation of crystal deposits in the joints which causes pain and inflammation).

¤ Manganese (in the form of manganese sulphate) plays an important role in forming connective tissue, and as a result, may help prevent and treat the symptoms of arthritis.

¤ Silicon is a mineral which is vital for the structural integrity and development of connective tissue. It is essential for the formation of joint cartilage. Combined with glucosamine, it may be beneficial for arthritis.
Take three tablets a day.
Caution : do not take if allergic to fish or shellfish.
Precautions: Do not exceed the recommended daily dose. This product is a nutritional supplement and should not replace a varied, balanced diet. Keep out of childrens' reach. Store away from direct light, heat and humidity. As with any nutritional supplement, you should consult a health professional before taking this product if you are pregnant, breastfeeding or have a health problem.