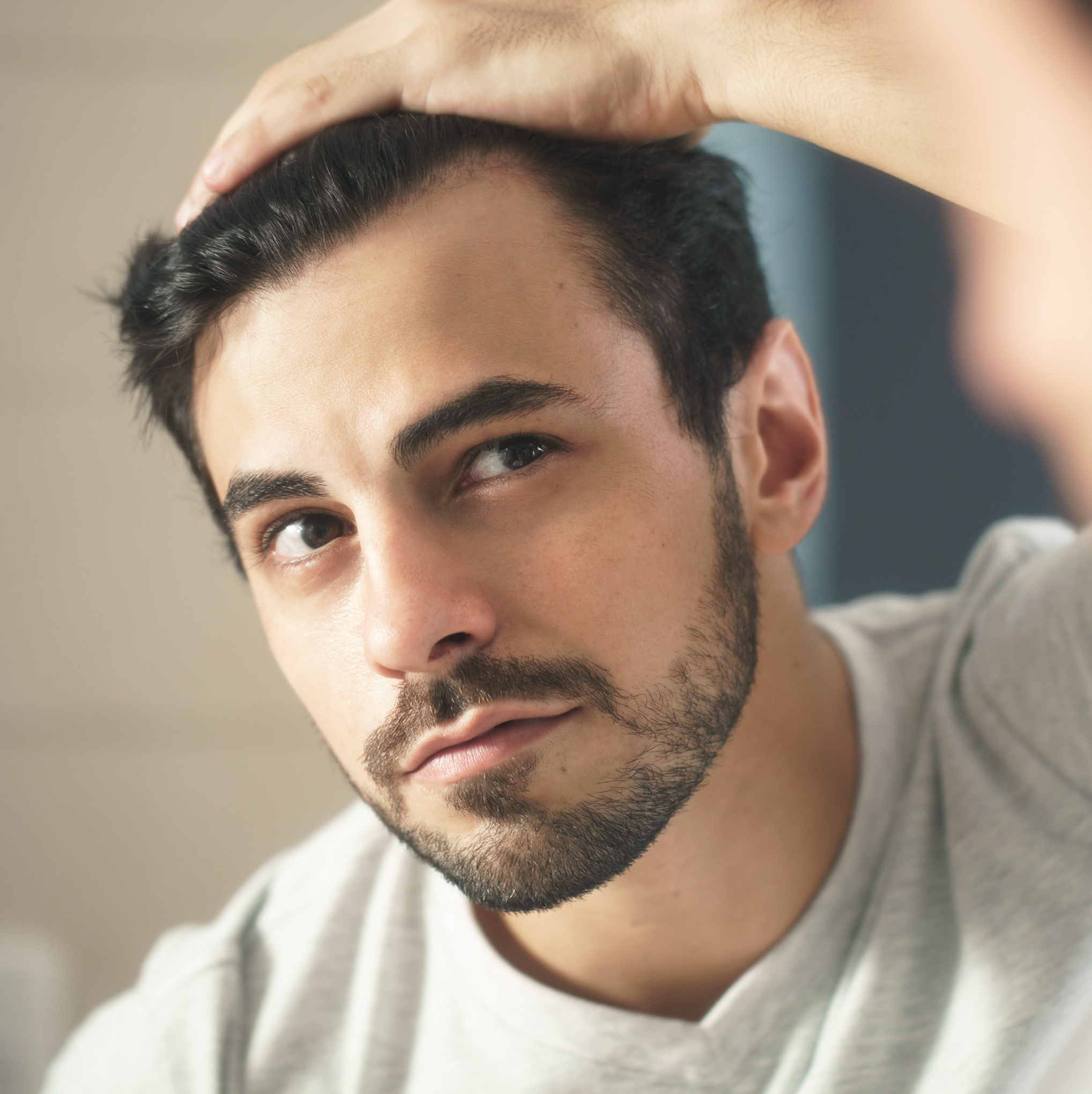 Thinning Hair Treatment | 59 ml Supplement
Many hair loss treatments provide only poor results. Research has shown how complex the problem is, including hormonal unbalance, immune system dysfunction and oxidative stress. A real treatment requires many active nutrients to treat the problem from various perspectives.
What would be a recommended hair treatment?
Dr. Peter Proctor, M.D., Ph.D., of Houston, Texas, is a recognized expert who has treated thousands of people for hair loss. He owns more patents for antibaldness treatments than any other person or company in the world. Patents were refused to big pharmaceutical laboratories because Dr. Proctor had filed them previously. His treatments are, in our opinion, the most effective today:
The Thinning Hair Treatment Lotion also contains a high dosage of NANO, combined with natural hair growth enhancers ("EDRF"), sophisticated enzymes (Superoxide dismutases) and other antioxidants. This natural product is the most powerful one can currently buy without a prescription and is used synergistically with the shampoo.
can be used on a purely preventive basis or when the first signs of hair loss appear. This shampoo contains hair growth's most powerful natural enhancer, known as NANO (3-carboxylic acid pyridine-N-oxide) or "natural Minoxidil." It is perfectly adapted for when you start to lose your hair or when alopecia remains moderate.
Composition
Lotion: allantoin, ascorbate, ascorbipalmitate, arginine, BHT, 3-carboxypyridine-N-oxide, Cu/Zn-binding peptides (from Cu/Zn sulphates), EDTA, propylene glycol, superoxide dismutase, water.
Directions for use
Apply 8 to 10 drops on the affected zones once or twice a day (a slight irritation of the skin, when in contact with the lotion, is normal).