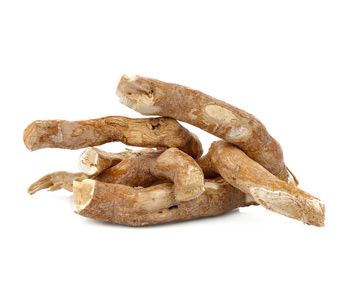 LJ-100® 100 mg
SuperSmart offers only the best nutritional supplements available. The Tongkat Ali extract (Eurycoma longifolia) which we were supplying was excellent. The LJ-100® with which we are replacing it, is exceptional. LJ-100® is produced by a patented extraction process, developed by researchers at the Forest Research Institute of Malaysia, which captures the powerful active principles of tongkat ali.
¤ In human clinical trials, LJ-100® showed an ability to almost double free testosterone, while reducing levels of its binding protein, SHBG (Sex Hormone Binding Globulin) by 36% after one week's supplementation and by almost 66% after three weeks. Reducing SHBG is particularly important as it allows a greater level of free testosterone to remain in the body for longer.
¤ LJ-100® increased DHEA levels in supplemented individuals by an average 26% after one week and 47% after three weeks.
¤ LJ-100® also increases levels of IGF-1 (a growth hormone marker) and modulates cortisol levels.
¤ It improves synthesis of pheromenes, the sex hormone signals which trigger an instinctive response from potential partners.
¤ It increases levels of adenosine triphosphate (ATP), an essential element in cell energy production.
¤ A recent animal study compared the ability of LJ-100® with that of sildenafil citrate (Viagra®) to induce erections in rabbits: the study concluded that the two products act via similar mechanisms and can induce erections in a dose-dependent manner, even without sexual stimulus. In particular, LJ-100® produced a four-fold increase in the level of cGMP (cyclic guanosine monophosphate) in corpus cavernosum after 30 minutes (Viagra® increased this marker six-fold) as well as a significant increase in cAMP (another favourable factor which was unchanged by Viagra®).
¤ A study on the fertility of mice showed that a group treated with LJ-100® produced litters that were 76% larger than controls and that the ratio of males to females was 3:1 (it was 1:1 in the control group). Frequency of mountings was also significantly higher in the treated group.
¤ LJ-100® was developed by Professor Johari Mohd Saad after 10 years of research. It is the most potent and purest (and the most expensive) Tongkat ali extract available. LJ-100® is standardized to contain 22% eurypeptides, 40% glycosaponins and 30% polysaccharides. The results obtained with LJ-100® are clearly better than with other extracts of this type - and you need to take far less. LJ-100® can be used by men as well as women. It is free from toxicity even at doses 1000 times higher than those recommended.
&nbsp
&nbsp
Alternative spelling/keywords : LJ100, LJ 100, LJ-100, LJ_100, testosterone, hormones