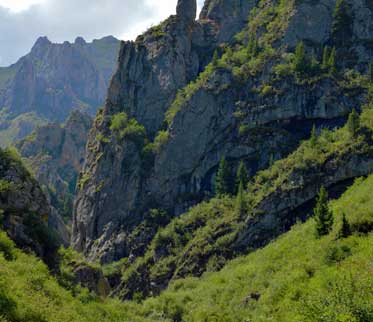 PADMA BASIC Supplement | 200 capsules
PADMA BASIC is a herbal supplement derived from a traditional Tibetan formulation, specifically the 28th formula in one of the oldest texts of Tibetan medicine. It has, however, been produced in Switzerland since 1969 in accordance with the Swiss pharmaceutical industry's strict guideline. Now it is finally available as a nutritional supplement in certain EC countries.
What are the benefits associated with PADMA BASIC?
This supplement combines 20 high quality plants and spices which provide polyphenols, bioflavonoids, essential oils and antioxidants, working in an additive and synergistic way to offer multiple benefits. The most significant actives are:
Camphor: stimulates circulation and improves tolerance to exercise;
Eugenol: an antibacterial and local analgesic;
Flavonoids: anti-inflammatories, antioxidants, chelators of metal;
Tannins: local anti-inflammatories, antioxidants.
PADMA BASIC provides the body with basic support in three major areas:
Promoting good circulation, particularly as we age
Protecting against oxidative stress through pluripotent antioxidant action
Maintaining natural resistance to disease
What do studies say about PADMA BASIC?
It is used mainly for peripheral circulation problems with symptoms such as tingling, pins and needles, heaviness or tension in the legs and arms, numbness in the hands and feet and calf cramps. In one clinical study, maximum duration of pain-free walking was significantly extended.
Helps to maintain healthy blood vessels, protect artery walls (including coronary arteries) and improve cardiovascular function. Preliminary studies also suggest anti-aggregation activity and an ability to improve fibrinolysis, two factors important in maintaining good circulation.
Has proven antioxidant activity, in particular protecting blood lipids from oxidation, an important factor in maintaining long-term cardiovascular health.
Has significant anti-inflammatory and immunomodulatory activity. It can be used in any disease in which chronic inflammation is a key factor. In a study of 100 subjects, 44% of multiple sclerosis patients saw an improvement in their general condition following supplementation with PADMA BASIC. Positive results have also been demonstrated in cases of cirrhosis of the liver, chronic hepatitis, rheumatoid arthritis and recurrent respiratory infections.
Over 50 studies have been published on PADMA BASIC. It is without doubt one of the few formulations to have had its efficacy and safety demonstrated in so many recent and rigorous scientific studies. Millions of PADMA BASIC tablets have been sold with no notable side effects. It is a safe and well-tolerated product.
Composition
Daily serving: 6 capsules
Number of servings per bottle : 33

Quantity
per serving

Red sandalwood
180 mg
Aquilegia vulgaris
90 mg
D-camphor
24 mg
Knotgrass
90 mg
Cloves
72 mg
Plantain
90 mg
Marigold
30 mg
Potentilla aurea
90 mg
Cardamom fruit
180 mg
Lettuce leaf
36 mg
Neem fruit
260 mg
Iceland moss
240 mg
Chebulic myroloban fruit
180 mg
Bai Dou Kou
230 mg
Wild ginger
60 mg
Liquorice root
90 mg
Bael fruit
120 mg
Saussurea root
240 mg
Virginia saltmarsh mallow
60 mg
Valerian root
120 mg
Other ingredients : silicon dioxide.
Directions for use
Take two capsules three times a day, with plenty of liquid, half an hour to an hour before meals. As soon as there is sufficient improvement, the dose can be reduced to one or two tablets a day. Leave an interval of one and a half to two hours before taking any medicines.