Nutricosmetics -Skin & Hair Food Supplements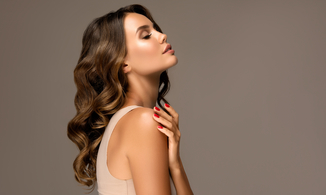 Are you sick of having dry, dull or saggy skin? Would you like to improve your skin, hair and nail care using outstanding nutricosmetics? You've come to the right place. Supersmart offers a choice of the best skin and hair supplements available.
Formulated using the latest scientific advances, they all share the same objective: to improve the health and appearance of the skin, hair and nails. To do that, they employ multiple mechanisms of action: they combat dryness, strengthen the skin's hydrolipid barrier (for improved firmness), compensate for loss of collagen, reduce the appearance of wrinkles, confer antioxidant and anti-inflammatory effects, and protect melanocytes …
Among are most sought-after products are the firming collagen supplement Marine Collagen and the impressive Skin Ceramides, a natural rehydrating product that's very popular with our customers. The supplement Grey Hair Formula is more unusual: it's designed to halt the appearance of grey hair, by means of its ingredient catalase, an enzyme that protects melanocytes (responsible for hair pigmentation).
Choose from a variety of hydrating vitamin supplements at Supersmart
Here at Supersmart, we carry a wide range of healthy hair growth supplements and supplements for healthy skin, with many types of formulas, capsules, shampoos, extract, and other products available to help you improve your overall skin and hair health. You'll be able to find what you need to encourage hair growth and help maintain hydrated skin when you shop with us today.
If you would like more information about any of our hydrating vitamin supplements, or any other supplementation we offer, contact us today.
© 1997-2023 Supersmart.com® - All rights reserved
© 1997-2023 Supersmart.com®
All rights reserved

x


ok