Black Week !
10% off on the whole website with code
BLKDAY23
Adaptogen Supplements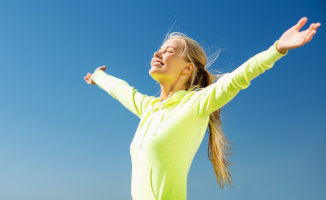 Are you keen to improve your general health? Do you feel physically and mentally tired? Here at Supersmart, we offer the very best supplements for optimising your health, general fitness levels and brain function.
You'll find a complete range of vitamins, in their most effective forms for maximum bioavailability, all the minerals your body needs to function properly, trace elements such as selenium and boron, as well as plant adaptogens. Plant adaptogens have been used for many years in traditional Chinese medicine to increase the body's ability to withstand stress, whether temporary or chronic. They are increasingly in demand for their therapeutic effects and benefits for human health. Adaptix, a blend of eight adaptogen plant extracts, and Rhodiola rosea extract are among the most popular of these adaptogen supplements.
You'll of course find Daily 3 and Daily 2® Timed Release, two highly popular multivitamin supplements containing everything you need to cover your basic needs for antioxidants, vitamins, minerals and trace elements.
Stress relief supplements from Supersmart
There are several benefits of adding adaptogen supplements to your diet. These supplements can help improve your overall health both directly and indirectly through the relief of fatigue and stress, subsequently improving your state of mind. Here at SuperSmart, you'll find some of the best adaptogen supplements available on the market, along with plenty of other types of supplementation using the best natural ingredients.
For additional questions about our stress relief supplements and other products that we offer, contact us today and we'll provide you with any information you need.
© 1997-2023 Supersmart.com® - All rights reserved
© 1997-2023 Supersmart.com®
All rights reserved

x


ok