1 free mask per order, 1 free 'mask+hydroalcoholic gel' pack per order worth €120 or more
Blood sugar and cholesterol
Q&As
Why is it best to take red yeast rice in the evening?
Do you know why it's better to take red yeast rice in the evening before bed? And its benefits for heart health?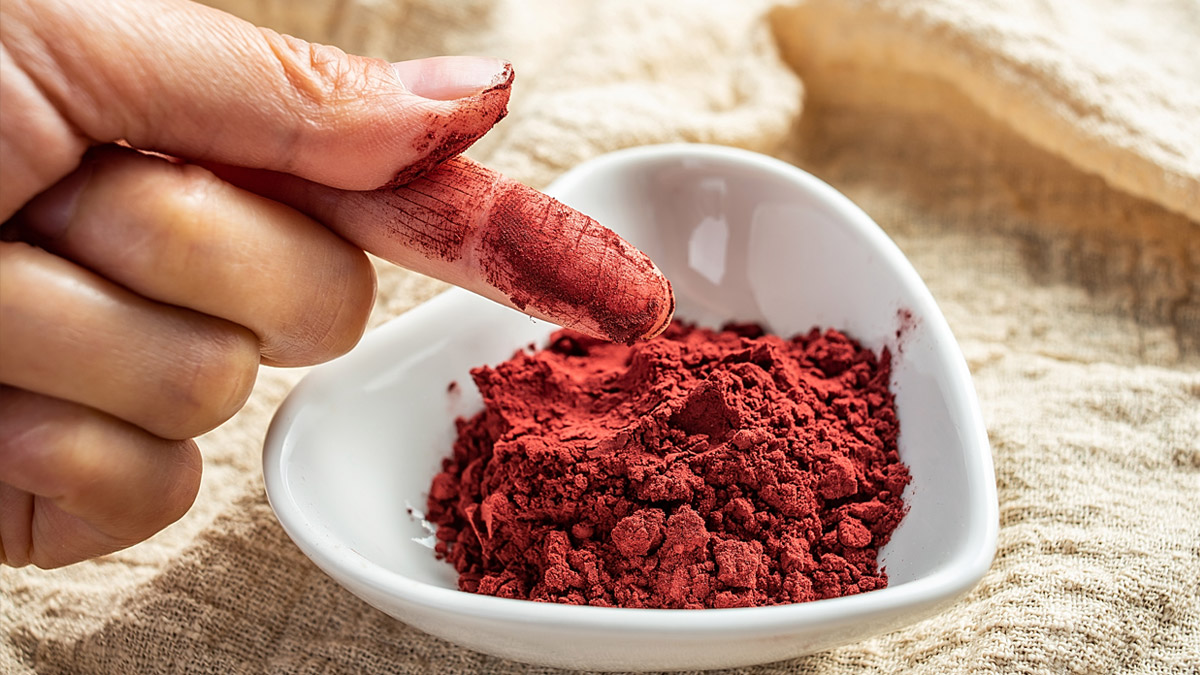 Red yeast rice has the effect of lowering cholesterol levels. Since cholesterol production takes place in the liver mainly at night, it's best to take red yeast rice before going to bed in order to obtain maximum benefit.
Red yeast rice: similar effects to those of anti-cholesterol treatments
Several studies have shown that monacolin K derived from red yeast rice has similar pharmacological effects to those of the most commonly-prescribed lipid-lowering drugs (1). It increases levels of HDL ('good' cholesterol), and lowers those of LDL ('bad' cholesterol), total cholesterol, and triglycerides.
Cholesterol is produced in the liver at night, at a time when the body has stopped receiving food (2). Lipid-lowering treatments act by inhibiting the early stages of cholesterol production, preventing its release into the bloodstream. Red yeast rice and its active principles act in the same way, so it's best to take it in the evening before going to bed.
It's a natural alternative that should be taken under medical supervision, just like any supplement used for therapeutic purposes (3).
References
Pierre-Yves Rodondi, Florence Degoumois, Pedro Marques-Vidal, Nicolas Rodondi : Peut-on abaisser son taux de cholestérol avec des compléments alimentaires ? Rev Med Suisse. 2016, Vol. 12, pp 451-453.
Alan Wallace, David Chinn, Greg Rubin : Taking simvastatin in the morning compared with in the evening: randomised controlled trial. BMJ. 2003 Vol. 327(7418), pp 788.
Venero, Carmelo V. et al. Lipid-Lowering Efficacy of Red Yeast Rice in a Population Intolerant to Statins. American Journal of Cardiology. 2010, Vol. 105(5), pp 664 - 666.
Comments
You must be connected to to leave a comment
Be the first to review this article
© 1997-2020 Supersmart.com® - All rights reserved
© 1997-2020 Supersmart.com®
All rights reserved

x


ok