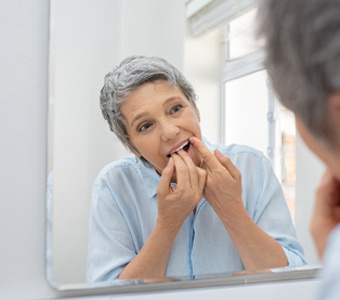 Oral Health
There are still some people who believe that oral hygiene begins and ends with brushing your teeth. The truth is it that when it comes to protecting against or treating mouth disorders, we need to be a little more proactive …
Active probiotics for the oral cavity
• Microbiotics are live micro-organisms, usually bacteria or yeasts, present in fermented milk products, and increasingly, in various dietary supplements in the form of powders, capsules or drinks. Widely-studied for the significant role they play in gut health, these micro-organisms may – quite unexpectedly - benefit oral health too …
• A recent study focusing on the activity of two important strains of bacteria, Lactobacillus and Bifidobacterium, found that these bacteria exhibited key effects against several mouth disorders, such as dental caries or periodontitis.
Mechanisms
• A number of mechanisms have been considered but only three have been demonstrated: normalisation of gut microflora, immune response and metabolic activity.
Observed effects
• In dental caries: a significant reduction in streptococcus mutans and a general increase in lactobacilli, in saliva.
• In periodontal diseases such as inflammation or gingivitis: a significant reduction in bleeding, a decrease in the level of pro-inflammatory cytokines and a reduction in gingival pockets in a group of high-risk smokers, as well as a notable effect on the number of pathogens in plaque.
• In Candida albicans: after four months' oral supplementation with Lactobacillus rhamnosus, a reduction in pathogenic strains, but no direct effect on potential mucosal lesions. • In bad breath (halitosis): identification of three strains producing positive results: certain blends derived from lactic bacteria, Escherichia coli and Lactobacillus salivarius. This is no surprise given that bad breath, which is not a disease in itself but can be a treatment-resistant symptom, is linked with gut problems.
Are probiotics always reliable?
• While probiotics have proven efficacy, it is important to remember that individual sensitivity to different strains may exist. In addition, probiotics can never be said to be completely harmless. For this reason, it is wise to stick to bacterial strains that have been widely-studied such as those contained in the formulation Oral Health.
• The probiotics in Oral Health have specific strengths: the salivarius strain, for example, combats bad breath. They exert their beneficial effects by colonising the oral cavity: strains such as Lactobacillus rhamnosus or Lactobacillus reuteri can colonise over 50% of the oral cavity, though only short-term, requiring regular, repeated ingestion to maintain the effect. There is no risk of long-term colonisation of the mouth by a single strain. Finally, it should be added that these probiotics also attack pathogenic strains indirectly by boosting the effects of antibodies.
Why supplement with probiotics?
It is now well-established that a combination of carefully-selected probiotics contributes to good oral health, provided they are taken at precise, scientifically-supported doses and their delivery system ensures optimal absorption. Oral Health orodispersible sticks meet these criteria perfectly.