Prebiotics & Probiotics Pack | Supersmart Supplement Packs
The Pobiotics and Prebiotics Pack contains 2 probiotic supplements, Lactobacillus Gasseri and Probio Forte ™, and 1 prebiotic supplement, Fructo-Oligosaccharides.
Prebiotics promote the growth and activity of beneficial microorganisms such as bacteria, while probiotics, commonly known as "good bacteria", are found naturally in the gastrointestinal flora of the human body.
By taking this mix of prebiotics and probiotics, you're boosting the natural bacteria present in your body, enhancing their properties and benefits throughout gastrointestinal health, while restoring microflora balance.
What are the benefits associated with Prebiotics & Probiotics Pack?
Together, Fructo-Oligosaccharides, Lactobacillus Gasseri and Probio Forte provide a significant aid to the gastrointestinal tract by speeding up intestinal transit. The combined action of these supplements boosts magnesium and calcium absorption, improves digestive health, immune response, mood and mental health and the lipid profile.
They're recommended for reducing digestive and gastrointestinal discomfort provoked by the symptoms of irritable bowel syndrome, lactose intolerance and constipation, various types of diarrhoea, flu virus and systemic inflammation. It also prevents colonization of the gastric mucosa by Helicobacter pylori.
Fructo-Oligosaccharides
Fructo-oligosaccharides nurtures the bifidobacteria that benefits intestinal flora and the immune system, which strengthens the intestinal barrier and a reduces pathogenic bacteria in the intestinal system.
Lactobacillus Gasseri
Lactobacillus Gasseri is a probiotic strain that restores the balance of intestinal microflora helps lose weight and improves vaginal health. This strain is part of the group of micro-organisms that are essential for overall equilibrium, which can be used on its own or with other probiotic bacteria.
Probio Forte ™
Probio Forte is a powerful blend of five probiotic species containing 8 billion beneficial bacteria per capsule. They have the potential to improve several physiological and metabolic parameters.
Who are these products aimed at?
These supplements can be used by people who wish to:
Balance their microbiota;
Fight digestive discomfort;
Use a natural alternative to antibiotics;
Improve a sensible immune system or gut flora.
Find out more
Want to know more about the products in Prebiotics & Probiotics Pack?
Read the complete description of Fructo-Oligosaccharides, Lactobacillus Gasseri and Probio Forte ™.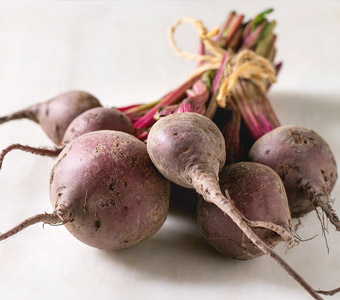 Fructo-oligosaccharides selectively nourishes the bifidobacteria that benefits intestinal flora. Short-chain fructo-oligosaccharides are obtained from sugar beet, by means of an enzyme produced by Aspergillus niger, a microscopic fungus widely used in the food industry. With a very similar structure to that of saccharose, fructo-oligosaccharides has the same sweet taste and texture. Their sweetening ability is around a third of that of saccharose but they have only 2 calories per gram, half that of sugar.
What do the studies show about Fructo-oligosaccharides?
The effects of short-chain oligosaccharides have been demonstrated in over 150 scientific and medical studies, which have investigated the effects of daily consumption of 2.5 g. A notable positive effect on the proliferation of these bacteria was observed at a dose of 2.5 g fructo-oligosaccharides a day, an effect which increased with doses up to 10 g a day. The bifidogenic effect is apparent after only four days of taking fructo-oligosaccharides.
Fructo-oligosaccharides improves digestive health: After 6 weeks' consumption, abdominal pain was reported to have decreased significantly. 96% of subjects observed a noticeable improvement in their digestion and 83% reported an improvement in their general well-being. Taking 5 g fructo-oligosaccharides a day over six week reduced the intensity and occurrence of digestive problems, improving the digestion and quality of life of 105 volunteers with mild intestinal problems;
Promote a healthy colon and digestive system: Taking fructo-oligosaccharides stimulates production of short-chain fatty acids, particularly butyrate, the fuel' of the colon. By increasing butyrate levels from intestinal fermentation, fructo-oligosaccharides help maintain a healthy intestinal mucous membrane. They also have a tendency to reduce the colon's pH, linked to the production of short chain fatty acids. This decrease in pH helps maintain the colon in a healthy state;
A dose of 8 g a day has a beneficial effect on the lipid profile;
10 g a day boosts magnesium and calcium absorption: several studies have shown that it increases the absorption of isoflavones in food and improves bone mineral density.
A number of studies have demonstrated a beneficial effect on the immune system, with a strengthening effect on the intestinal barrier and a reduction in potentially pathogenic bacteria in the intestinal system. By modulating intestinal flora and fermentation, they have a major effect on resistance to diseases such as cancer or inflammatory disorders:
Reduces colonisation of the intestines by potentially pathogenic bacteria;
Interacts with the intestinal immune system;
Modulates important cellular events in order to prevent cancer.
CompositionFructo-Oligosaccharides
Daily serving: 10 g
Number of servings per bottle: 20
Quantity per serving
Actilight® (fructo-oligosaccharides)
10 g
Other ingredients: maltodextrin.
Each spoon contains 5 g of Actilight®. Actilight® - Syral, France.
Directions for useFructo-Oligosaccharides
Adults. Use between 1/2 to 2 spoonfuls (2.5 g to 10 g) of fructo-oligosaccharides a day to sweeten food and drinks.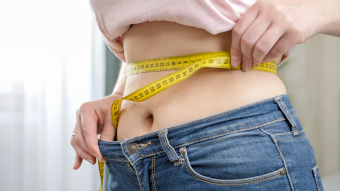 Lactobacillus gasseri is a probiotic strain that restores the balance of intestinal microflora and helps with slimming and weight control. Probiotics are living micro-organisms which, when consumed in sufficient quantities, produce systemic and digestive benefits. Among the many probiotic strains, the lactobacillus genus of bacteria is particularly well represented. Colonising the intestines and vagina, lactobacillus has various effects and in particular, can:
relieve irritable bowel syndrome;
restore the balance of microflora;
reduce various types of diarrhoea;
optimise the body's natural immune function;
protect against the flu virus;
prevent colonisation of the gastric mucosa by Helicobacter pylori.
What is Lactobacillus gasseri?
Lactobacillus gasseri, a strain naturally present in human breast milk, is thus part of the group of micro-organisms that are essential for overall equilibrium. A recent discovery, however, has identified its potential in a completely different area - that of weight control. It represents a major new addition in a field where there is considerable cross-over between genetic and metabolic causes, low metabolic energy, cardiovascular disease and type 2 diabetes.
What do studies show about L. gasseri?
A number of studies report that consumption of Lactobacillus gasseri promotes a reduction in abdominal adipose fat.
A 12-week, double-blind Japanese study of 210 adults with abdominal adiposity clearly showed that Lactobacillus gasseri reduced BMI (Body Mass Index), waist and hip circumference, and abdominal fat mass by 8.5% in comparison with a control group where no such parameter changes were noted. However, the researchers also found that regular ingestion is necessary for such effects to endure.
Research published in the journal Nature in 2006 had already indicated that microbial populations in the gut are different between lean and obese people and that when obese people lose weight, the composition of their microflora reverts back to that of individuals with a normal BMI, thus suggesting obesity may have a microbial component.
Another study conducted on mice also demonstrated that consumption of L. gasseri not only reduced weight and body fat but also lowered blood glucose levels in animals with type 2 diabetes. The mice were divided into three groups - the first receiving a normal diet, the second a high-sucrose diet and the third the same high-sucrose diet but supplemented with Lactobacillus gasseri, for a period of 10 weeks. At the end of the study, it was shown that L. gasseri considerably reduced bodyweight and adipose tissue in the supplemented mice, and also had substantial 'anti-diabetes type 2' activity.
How does Lactobacillus gasseri contribute to reducing weight?
Sub-cutaneous adipocytes are the major source of leptin and adiponectin. Leptin is an adipocyte hormone which controls weight by regulating food intake and energy output. Leptin concentration is closely linked with body fat percentage and higher serum levels are always found in obese individuals. According to this study, administration of L. gasseri suppressed increases in plasma leptin, suggesting that a reduction in weight and fat mass is associated with a decrease in serum leptin. Similar effects had already been observed in earlier studies.
Finally, GLUT4 is one of the main transporters of glucose in skeletal muscle and adipose tissue. Increased expression of the GLUT4 gene in adipose tissue is known to improve the insulin resistance associated with type 2 diabetes. In this study, L. gasseri significantly increased expression of the GLUT4 gene in adipose tissue. In addition, insulin levels fell significantly. Given that in pre-diabetic states, increases in blood glucose stimulate the secretion of insulin, and that hyperinsulinaemia is frequently accompanied by obesity, consumption of L. gasseri would appear to help reduce insulin resistance and thus improve pre-diabetic states.
These results therefore suggest that:
the anti-obesity effect of L. gasseri can be attributed to the blocking of leptin;
the anti-diabetes activity of L. gasseri can be attributed to elevated GLUT4 levels and reduced insulin levels.
The fact that Lactobacillus gasseri is easy to take, totally safe, with benefits both for the digestive system and for weight control, makes it a 'must-take' daily supplement. Alongside the strain Lactobacillus gasseri, other probiotic bacteria may be of interest for their protective effects. They include the patented strain Bacillus subtilis, recognised for its immune-stimulant properties, and Lactobacillus reuteri, indicated for intestinal problems such as diarrhoea. As probiotics are particularly vulnerable to stomach acids, Lactobacillus gasseri comes in DR Caps™ - gastro-resistant capsules - to ensure optimal delivery of six billion micro-organisms a day.
CompositionLactobacillus gasseri
Daily dose : 2 capsules
Number of doses per pack : 30
Amount per dose
Lactobacillus gasseri (6 billion micro-organisms)
200 mg
Other ingredients : Acacia gum, rice bran.
Directions for useLactobacillus gasseri
Adults. Take 2 capsules a day.
Each capsule contains 100 mg de Lactobacillus gasseri (3 billion micro-organisms).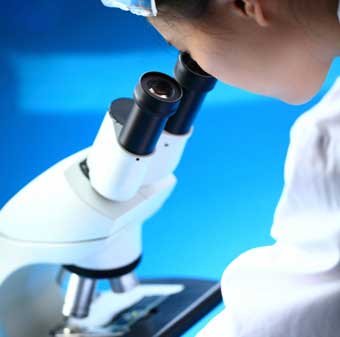 Probio Forte is a perfectly-balanced blend of five probiotic species containing a total of 8 billion beneficial bacteria per capsule.
These five species of probiotics are among the most widely-studied: Bifidobacterium lactis BL 2211, Lactobacillus acidophilus NCFM BL 2027, Lactobacillus casei BL 2401, Lactobacillus plantarum BL 2203 and Lactobacillus lactis 2618.
They have the potential to modify a number of physiological and metabolic parameters such as maturation of the immune system, strengthening of the intestinal barrier, optimisation of digestion, production of neurotransmitters that benefit mental health, breakdown of toxins and exclusion of bacteria through competition.
The choices made by SuperSmart in the production of this exceptional supplement ensure that each capsule's 8 billion probiotics:
remain viable and stable throughout their shelf life (freeze-drying rather than spray-drying, adding inulin during manufacture);
are present in significant numbers (8 billion bacteria per capsule);
reach the site of action – the gut - in sufficient quantities (using high-tech DR Caps™).
"The role of the infinitely small in nature is infinitely great." Louis Pasteur
Who is Probio Forte aimed at?
Probio Forte is a supplement that can be used by very many people, and in particular, by:
those who've finally decided they need to take care of their microbiota;
those suffering from digestive problems of various kinds (digestive discomfort, lactose intolerance, stomach ache, bloating, flatulence …) ;
those aged over 50 in whom gut flora composition often deteriorates (fewer bifidobacteria, more pathogenic bacteroidetes) (1-2);
those who are taking, or have taken, antibiotics (3);
those who are frail (4);
those with immune problems or who wish to improve their immune response;
those who are simply keen to improve their daily health and well-being.
What benefits does Probio Forte offer?
This supplement's benefits are the result of enzymatic activity by each of its probiotic species, as well as their interaction with other species that make up the microbiome, their effects on the intestinal barrier, and their ability to communicate with the central nervous system via the vagus nerve (5). In particular, Probio Forte:
improves the quality of immune response;
relieves gastrointestinal discomfort and digestive symptoms (abdominal pain, gurgling noises, flatulence, aerophagia …) (6) ;
helps reduce irritable bowel syndrome, lactose intolerance and constipation (7-8);
speeds up intestinal transit (9);
supports gastrointestinal well-being, even in healthy individuals (10);
regulates brain activity (11);
improves mood and mental health (12);
reduces systemic inflammation;
competes directly with the bacteria that cause infections (such as Helicobacter pylori (13)).
What is in Probio Forte?
Probio Forte contains 5 different probiotics that are among the most widely-studied by the scientific community.
Bifidobacterium lactis (BL 2211).
Species from the Bifidobacterium genus have been used in dietary supplement form for several decades (14) and are completely safe to use. Bifidobacterium lactis is recognised for its effect on the immune system (15): a number of studies have demonstrated its ability to both reduce levels of various cytokines involved in systemic inflammation (tumour necrosis factor, interleukin 10) (16), and improve phagocyte capacity and Natural Killer (NK) cell activity (17).
Species from the Lactobacillus genus: acidophilus (NCFM BL 2027), casei (BL 2401), plantarum (BL 2203) and lactis (BL 2618).
These species are highly-regarded by the scientific community. They are found in fermented foods such as yogurt and kefir. Lactobacillus acidophilus NCFM has actually been the subject of scientific research for more than 40 years: it was isolated from a human source in 1975 by Professor Stanley Gilliland and his team at North Carolina State University (18). These four species exert all the effects you'd expect from probiotics, but in particular, they offer significant antimicrobial effects, primarily as a result of their ability to secrete organic acids and various bacteriostatic peptides.
What makes Probio Forte so exceptional?
1) Its truly innovative delivery method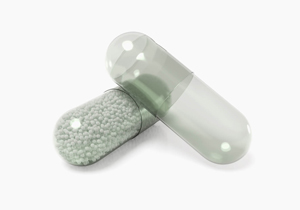 Probio Forte is delivered in highly innovative capsules which maximise the survival of the probiotics: DRCaps™. These capsules protect their contents not only from stomach acids but also from moisture, so helping to maximise their survival throughout their shelf life.
Certified vegan, GMO-free, halal and kosher, these capsules were awarded the top prize in the Best New Plant, Process and Technology category by the well-known publication Nutraceutical Business and Technology (NBT).
How does this technology work? A scan-based in vivo study (19) has shown that release of the capsules' contents occurs an average of 52 minutes after ingestion. This delayed release means the probiotics are protected during their journey through the acid environment of the stomach. Without the use of such technology, most probiotics would not survive as far as the gut and would therefore be unable to multiply.
2) Its method of production
To ensure the long-term life of the probiotics, they need to enter a state of 'dormancy' and are therefore dehydrated. There are two main ways of doing this: spray-drying and freeze-drying (lyophilisation).
Spray-drying consists of atomising the fluid containing the probiotic strains and placing it in contact with hot air to reduce it to powder. It's the cheapest and fastest method, but it subjects the probiotics to harsh conditions (20) (very high temperatures, osmotic stress, oxidative stress (21), disintegration of lipid membranes (22), etc) which inevitably destroys some of the probiotics (23). With this technique, it's therefore impossible to guarantee that the numbers of bacteria indicated on the pack is the same as what is ultimately viable.
That's why SuperSmart has chosen to use freeze-drying, a longer and more costly process, but one which gives the probiotics optimal stability (24). It involves dehydrating previously-frozen probiotics by sublimation.
Note: even though non-live bacteria are able to exert effects on immunity, it is scientifically recognised that the most important factor when choosing a probiotic formulation is the amount of live bacteria that reach the gut.
3) The addition of natural ingredients to maximise the probiotics' survival
In addition to opting for freeze-drying in the manufacture of these supplements, SuperSmart has also followed the latest scientific recommendations (25) and added natural ingredients that further protect the probiotics. (25).
Probio Forte thus contains a natural extract of chicory root called inulin, an indigestible carbohydrate which both stimulates the growth of bifidobacteria (26) and maximises probiotic viability during manufacture and storage. These natural polysaccharides act as lyoprotectants, reducing the formation of ice crystals during the manufacturing process and minimising cellular damage to probiotics during storage.
How can you optimise Probio Forte's efficacy?
Should Probio Forte be kept refrigerated?
It's best to store this product at a low temperature and in conditions of low humidity to maintain the highest possible number of bacteria in a 'viable' state. That's why SuperSmart stores all its Probio Forte stock in refrigerated conditions.
However, storing them at room temperature for a period of a few weeks will not produce a significant decrease in numbers of viable bacteria. This is because of the addition of natural ingredients which specifically increase the probiotics' survival rate when stored at less-than-ideal temperatures.
What happens to Probio Forte probiotics once they've been ingested?
Once ingested, the probiotics are released in the gut where they are immediately rehydrated. No longer dormant, they begin multiplying, competing with other bacteria to adhere to the intestinal wall.
The survival and growth of the probiotics in the gastrointestinal tract is essential if they are to influence microbial populations and exert their beneficial effects. Studies show that probiotics need to be taken repeatedly and regularly in order to produce sustained growth and measurable effects.
Even when the probiotics are protected from stomach acids by delivery in DR Caps™, they should still be taken on an empty stomach with a glass of water in order to reduce this acidity as much as possible and ensure a better chance of survival for the few bacteria which may have been released too early.
Should you change your diet when taking Probio Forte?
It is advisable to very gradually increase your dietary fibre intake (from fruits, vegetables, whole grains), so as to provide the probiotics with the right conditions for their growth. Such fibre is actually considered to be 'prebiotic'.
CompositionProbio Forte™
Daily serving: 1 DR Caps™
Number of servings per bottle: 60
Quantity per serving
Bifidobacterium lactis BL 2211
1.6x109 CFU
Lactobacillus acidophilus NCFM BL 2027
1.6x109 CFU
Lactobacillus casei BL 2401
1.6x109 CFU
Lactobacillus plantarum BL 2203
1.6x109 CFU
Lactobacillus lactis 2618
1.6x109 CFU
Other ingredients: cornstarch, chicory inulin, stearic acid.
Each vegetarian capsule contains 8 billion micro-organisms.
Directions for useProbio Forte™
Take one DR Caps™ a day, preferably on an empty stomach. While Probio Forte is stable at room temperature (20°C), once opened, it is advisable to keep it refrigerated.