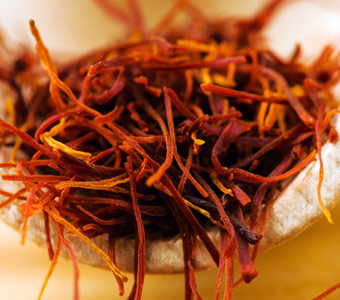 Prosexstim 150 mg
Natural, safe and effective, Prosexstim is an excellent supplement for maintaining or restoring good erectile function. It can be taken at a dose of 300mg a day, either on its own or together with L-arginine, or other pro-sexual supplements.
Why take Prosexstim?
Erectile dysfunction is a widespread condition affecting men of all ages, and represents a significant problem for sexually active men. It is defined as "the persistent inability to maintain or achieve a penile erection sufficient for satisfactory sexual activity".
Solutions aimed at stimulating sexual performance normally require the use of a host of plant-based or synthetic substances (heterosides, alkaloids), which can produce inconsistent results as well as unwelcome side-effects, meaning long-term use has to be restricted. Such is the case with plants such as epimedium, muira puama, tongkat ali and damiana (Turnera diffusa) all of which have contraindications, particularly in the case of hypertension or cardiovascular problems.
Prosexstim is therefore made with EnoSTIM, which offers a combination of plant extracts with well-established pharmacology, meticulously chosen for their safety. NO is fully recognised as playing a crucial role in erectile function. It is formed from an amino acid precursor, L-arginine, via the action of the eNOS enzyme. The NO pathway is pivotal because blood flow will only allow an erection to be achieved when sufficient levels of nitric oxide reach the penis. It is therefore important to ensure constant and adequate NO production.
What are the benefits of Prosexstism?
Prosexstim unique and exclusive formulation of polyphenols derive both from apples (Malus pumila) and grape marc or pomace (Vitis vinifera), and enriched with a specific, proprietary extract of saffron stigma (Crocus sativus). Specially developed to offer a natural and safe solution to male sexual dysfunction, Prosexstim works synergistically at a number of levels:
Its ability to increase nitric oxide (NO) makes it a powerful vasodilator: NO is the cornerstone of the vasodilation mechanism that enables penile erection. Dysfunction at this level is known to affect more than 52% of men aged 40-70. Studies have demonstrated that an enzyme called eNOS (endothelial nitric oxide synthase) plays a role in directly synthesising nitric oxide. In vitro and in vivo research has shown this exclusive formulation to activate eNOS and thus increase vasodilation by up to 50%.
It provides nitric oxide protection: Prosexstim's unique formulation means it is able to protect nitric oxide which has a short lifespan and is easily degraded by superoxide radicals. An in vivo study showed that the antioxidant compounds in Prosexstim specifically protect NO by producing a 74% reduction in oxidative stress.
The Persians and Egyptians traditionally used saffron stigma for aphrodisiac purposes. More recently, a number of clinical studies have confirmed its ability to improve male sexual performance. A recent 10-day pilot study of 24 patients with erectile dysfunction showed that taking saffron may significantly improve the number and duration of erections. Furthermore, the apple and grape polyphenols in Prosexstim are recognised and used in sports nutrition for their antioxidant and vasorelaxant properties.
Composition
Daily dose: 2 capsules
Number of doses per pack: 30
Amount per dose
EnoSTIM™ [Extracts of grape marc (Vitis vinifera), apple (Malus pumila) and saffron stigma (Crocus sativus)]
300 mg
Other ingredients: Acacia gum, rice flour.
EnoSTIM™, Nexira, France.
Directions for use
adults. Take 2 capsules a day.
Each capsule contains 150mg EnoSTIM™.