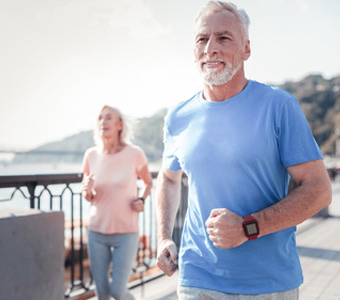 Beta 1.3/1.6 Glucan Supplement - Immunostimulant
SuperSmart's beta-(1,3/1,6)-glucan contains extract of Saccharomyces cerevisiae, a baker's yeast with highly effective properties.
Different types of glucans can be isolated, for virtually all yeast varieties. SuperSmart's beta-(1,3/1,6)-glucan (which contains at least 70% beta-(1,3/1,6)-glucan) produces particularly powerful biological effects.
What are the benefits associated with Beta 1.3/1.6?
Clinical studies have shown that beta-(1.3/1.6)-glucan boosts immune response by activating key cells in the immune system, including macrophages and neutrophils, enabling them to act more quickly in recognising and destroying harmful foreign cells. Research in human and animal cell cultures suggests it can stimulate various aspects of immune function, such as phagocytosis or interleukin production.
The first studies showing beta-glucan's effect on the immune system were conducted in the 1940s. By the end of the Eighties, its precise mode of action had been established: it activates specific receptors located on the surface of macrophages, releasing a cascade of events which produce an entire arsenal of immune defence weapons. The first human study involved cases of advanced HIV infection. Administration of beta-(1.3/1.6)-glucan resulted in an increase in serum IL-1 and IL-2 cytokines and interferon, even in subjects with severe immune deficiency.
What do studies say about Beta 1.3/1.6?
Other studies have indicated that beta-(1.3/1.6)-glucan:
Significantly reduced mortality from infection complications in patients suffering from severe trauma;
Reduced the amount of antibiotics and antiviral drugs needed to stop infection in animals subjected to various bacteria;
Totally protected rats from the harmful effects of exposure to lethal doses of radiation - acting to defend macrophages from free radical attack, thus enabling them to function properly, even in an irradiated body;
Reduced, over a 6-week period, LDL cholesterol levels in hypercholesterolaemic subjects;
To severely stressed subjects, over four weeks, led to a clear improvement in their general health. It increased their energy by 42%, reduced fatigue by 38%, and tension by 19%.
To marathon runners, boosted their immune system to the extent that they had 66% fewer respiratory system infections. These findings highlight beta-(1.3/1.6)-glucan's ability to counteract immunodepression caused by intensive exercise.
Composition
Daily serving: 1 capsules
Number of servings per bottle: 60
Quantity per serving
Extract of Saccharomyces cerevisiae standardised to 70 % beta-(1,3/1,6)-gluco polysaccharides
250 mg
Other ingredients: acacia gum.
Directions for use
Take one vegetarian capsule a day 30 minutes before a meal, or as advised by your therapist. As it takes around 5 days for beta 1.3/1.6 glucan to have an effect on the immune system, daily supplementation is recommended.